Following a brief stint in the summer of 2016 coaching in a hotel in Crete for Arsenal Soccer Schools, I was subsequently tasked with visiting the academies and travelling Hellas (Greece) in its entirety in 2017; from the northern point of Thessaloniki, through the epicentre of Livadeia, hopping across islands such as Spetses and Siros, a short stint in Cyprus, and finally becoming well-versed with multiple areas in the historical area of Athena. 
On the outskirts of Athens, I put on a fun session for one of the younger age groups. Technical and tactical ability is great, but sometimes, you just have to enjoy! 
Unbeknown to me, there was a drunk journalist-in-waiting, who I was told had consumed two bottles of Raki whilst waiting for me to finish my session. Thus ensued an interview consisting of a phone held to my face (with the flash on), a slightly confused translator and a host of questions, some of them fairly inappropriate. So I did what any of us would do if faced with a drunk Greek journalist; smile politely, answer quickly, and get on out of there!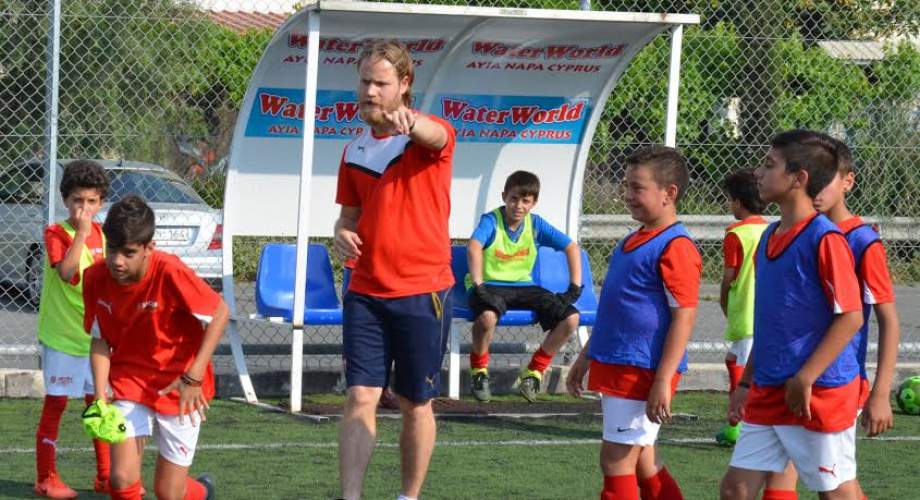 Following mainland Greece, it was time for a short plane journey to the neighbouring Cypriot sibling. I was lucky enough to work with former Fulham and Premier League player Ara Bedrossian, which was a humbling experience. 
I carried out the usual variety of sessions for all the age groups, although it was a little more difficult to bring new ones, as is the case when ex top flight football coaches are around. This was one of the times I learned more than I taught, and made me all the better for it. 
Another academy in Athens, Kalivia, certainly sat towards the top of the pile in terms of technical ability. One group in particular were superb, demonstrating pattern-play and one-touch passing in training. They were precocious talents to say the least, playing beyond their years. 
There were also some top coaches I had the pleasure of working with, with one young progressive coach in particular, Panos, with whom I shared very similar coaching methods and philosophies.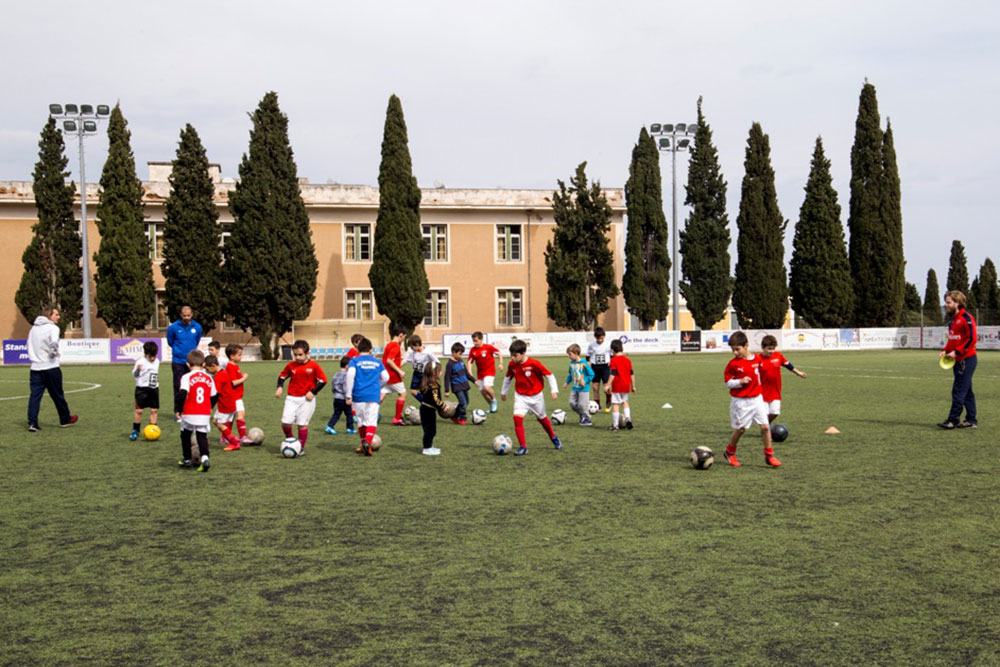 On to the charming little island of Spetses; home to less than 5,000 people, and where only bikes roam the narrow streets.
Here was a little different, in that I was tasked with not only coaching at the academy, but also in the local public school (which was the only one). I was party to a strange dinner at a local fish restaurant with the local coaches, the P.E teacher of the school and my boss at Arsenal soccer schools via the telephone. After some awkwardness and classical Greek-style negotiating, it was all agreed upon. Both were a success, and I even got to join in on the Islands' local team training, scoring a brace in the match. I awaited my contract offer… but it never came. Go figure!